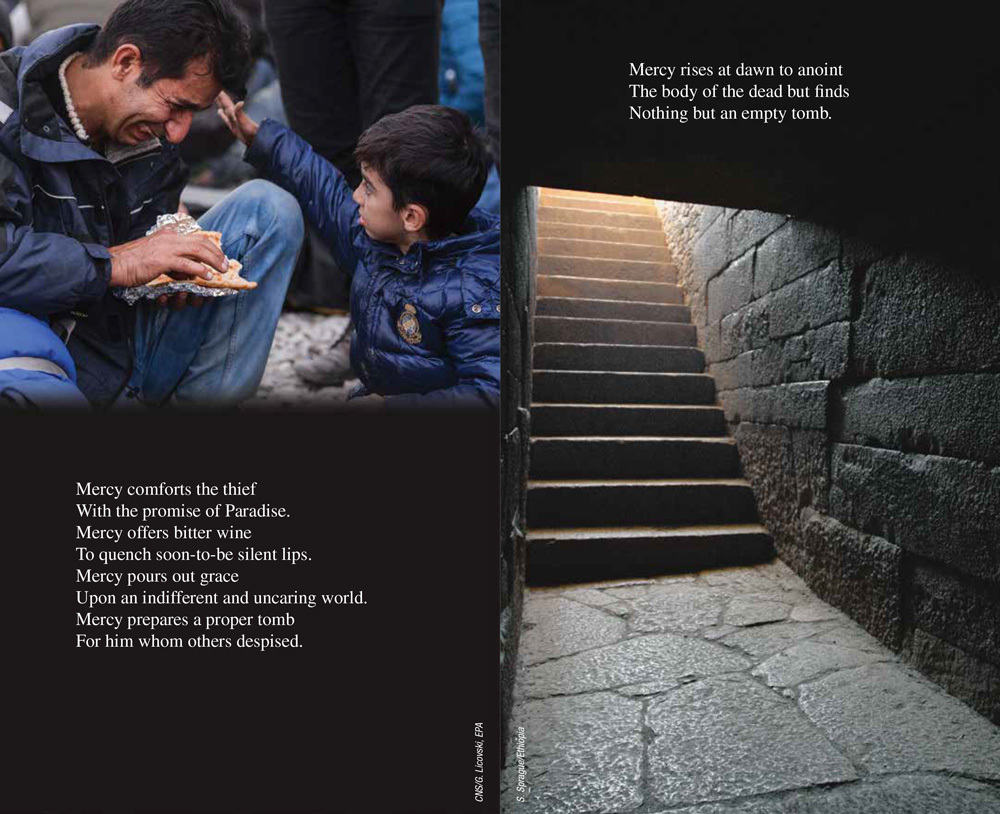 (click on image to enlarge)
Stations of Mercy
By Joseph R. Veneroso, M.M.
Mercy spares Barabbas
From certain and humiliating death.
Mercy receives the cross
To prove God's love
and forgiveness.
Mercy struggles to rise
And inspire all who
repeatedly fail.
Mercy holds broken hearts
As Mother and Son
exchange silent glances.
Mercy forces Simon
To pick up and bear another's shame.
Mercy risks public ridicule
To wipe the face of one doomed to die.
Mercy bids women weep
For their children in a heartless world.
Mercy stands naked
Before judgmental and accusing eyes.
Mercy comforts the thief
With the promise of Paradise.
Mercy offers bitter wine
To quench soon-to-be silent lips.
Mercy pours out grace
Upon an indifferent and uncaring world.
Mercy prepares a proper tomb
For him whom others despised.
Mercy rises at dawn to anoint
The body of the dead but finds
Nothing but an empty tomb.